Our benefits
Cardinia Shire Council is a collaborative and vibrant organisation comprised of people who are passionate about
delivering the best outcomes for our fast-growing community.
We're proud of our diversity, inclusivity, supportive and flexible work environment, our progressive activity-based way
of working, and the way we invest in our staff so they can be their best, both personally and professionally.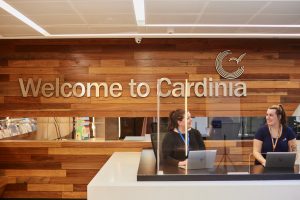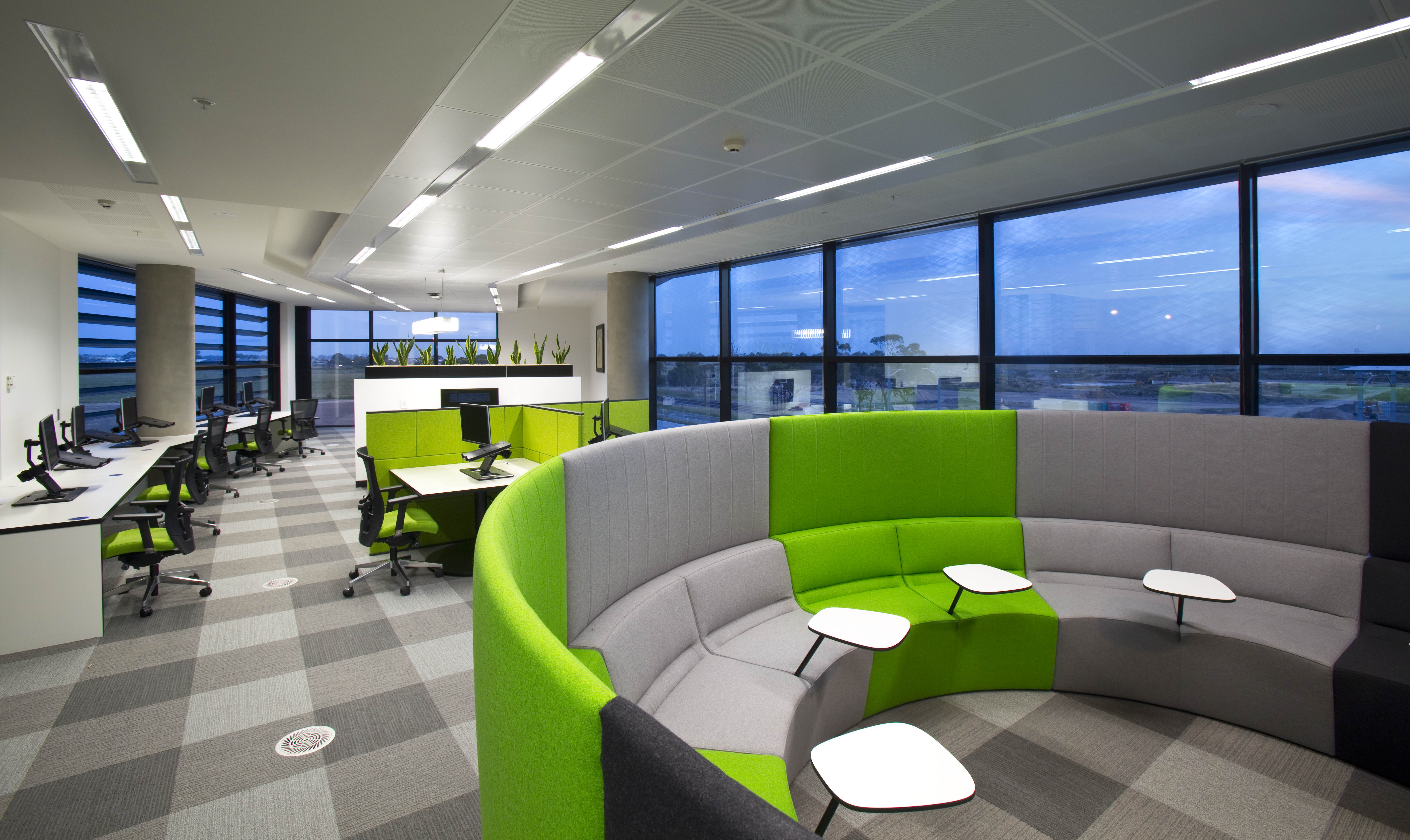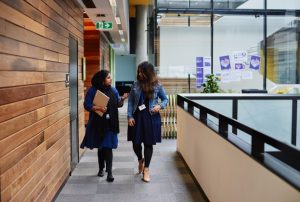 We're an equal opportunity employer 
We encourage and promote diversity within our workforce – people from culturally diverse backgrounds, people with
disability, Aboriginal and Torres Strait Islander people, and those from the LGBTIQ+ community are encouraged to apply
for positions with us.
We offer facilities that support inclusivity, including a reflection room and parents' room.
As an organisation we host or support a range of staff and community events that promote diversity and inclusiveness.
Activity based working 
Our employees don't have their own desks. Instead, they choose a workspace that best suits the work they need to do at
any given time – whether that's working individually or collaborating with others. This approach applies to all staff in
the organisation including the CEO and senior leadership team.
Activity based working (ABW) helps us achieve better collaboration and communication between departments and staff,
leading to greater productivity and efficiency.
To enable this way of working, our offices at the civic centre and depot have a range of different workspaces and
meeting places to suit individual or collaborative work.
The advanced mobile and digital technology available to our staff means they can move freely around the building as
their tasks change during the working day, or work remotely as required. These technologies have improved our customer
response times and significantly reduced our dependence on paper.
Hybrid working model – from office, on-site and home  
Our lived experience through the COVID-19 pandemic and 'Future of work' project has highlighted how traditional
workplaces and ways of working have evolved. We see this as an opportunity to create a new model of working that
benefits Cardinia's employees without compromising on service delivery to our community, and that's also in one with our
organisational values and 'Together Different Future' framework.
As an organisation that looks towards the future, Council has determined to operate a working arrangements model that
enables the organisation to best meet the needs of our community, teams, and employees.
Competitive salaries 
We offer competitive salaries with annual salary increments in accordance with our Enterprise Agreement.
Flexible working arrangements 
We recognise that at times you'll need flexibility to balance your work and personal life. Opportunities such as working
from home may be available to you, at the discretion of your supervisor.
Job sharing
We support job sharing as an acceptable option for employees who are unable to work full time due to family or other
commitments.
Leave entitlements 
We have a variety of leave entitlements available to eligible staff, including:
annual leave
accrued/rostered days off
sick leave
long service leave
16 weeks paid parental leave (for eligible primary carers)
2 weeks paid partner leave (for non-primary carers)
cultural, ceremonial and religious leave
donor leave
emergency services leave
pre-natal leave
bereavement/compassionate leave
carer's leave
purchased leave (up to an additional 4 weeks)
study leave.
Reward and recognition 
We like to recognise our staff for their amazing work. Our reward and recognition program acknowledges staff who
demonstrate outstanding performance and innovation in helping us to achieve Council's vision.
Health and wellbeing 
Our staff are our greatest asset. We continuously run a variety of activities as part of our corporate Health and
Wellbeing program.
Recent examples include:
free annual flu vaccinations
health information sessions
health and wellbeing check-ins during COVID-19
free after-work yoga sessions
'Lunch and learn' sessions
subsidised skin checks
10,000 Steps corporate challenge
RUOK Day events and info sessions
wellbeing self-assessments.
To support our staff in living a healthy and active lifestyle, we offer our employees discounted fitness memberships at
Cardinia Life Leisure Centre in Pakenham.
Employee assistance program 
All staff have access to our free and confidential employee assistance program (EAP). The program provides short-term
professional counselling on personal matters, including anger and violence, depression, anxiety, emotional difficulties,
gambling, drug, alcohol and other addictions, grief, bereavement and loss, loneliness and mental health.
Learning and development 
All Cardinia staff have the opportunity to participate in a range of in-house corporate training sessions in areas such
as leadership, effective customer service, disability awareness, emotional awareness and conflict resolution.
Further education
We encourage staff to undertake further formal education at both under-graduate and post-graduate levels in subjects
relevant to their current position and  agreed career path. Financial assistance is available to help pay fees for
formal study and required texts. We can support up to 50 per cent of study-related costs.
Employees who undertake formal education have access to paid study leave beyond standard annual leave to attend classes,
exams and undertake study related to their education.
We are a White Ribbon Accredited Workplace 
Cardinia Shire Council is a White
Ribbon Accredited Workplace.  We're active in preventing and responding to violence against women
in the workplace and in the community.
This means that all staff:
have been educated about the many forms of family violence
know how to seek assistance if they are either using violence or are the target of it
know how to support someone in need.
At Cardinia, we understand that we're all responsible for modelling respectful relationships in our homes and in wider
society.
Private health insurance
Council has partnered with GMHBA to offer private health insurance. GMHBA offers
products and additional benefits for staff that aren't available on a retail basis.
Workplace giving
As part of our staff giving scheme, employees can donate to various local aid charities via salary sacrifice or one-off
donations.
Social club
Cardinia has 2 staff social clubs which all employees are invited to join; one for indoor and one for outdoor staff. The
indoor social club runs a range of events throughout the year, including a mid-year and end-of-year function for all
staff.
The outdoor social club prepares and end-of-year barbecue for all staff to celebrate the holiday season. Both social
clubs are run by staff, for staff.